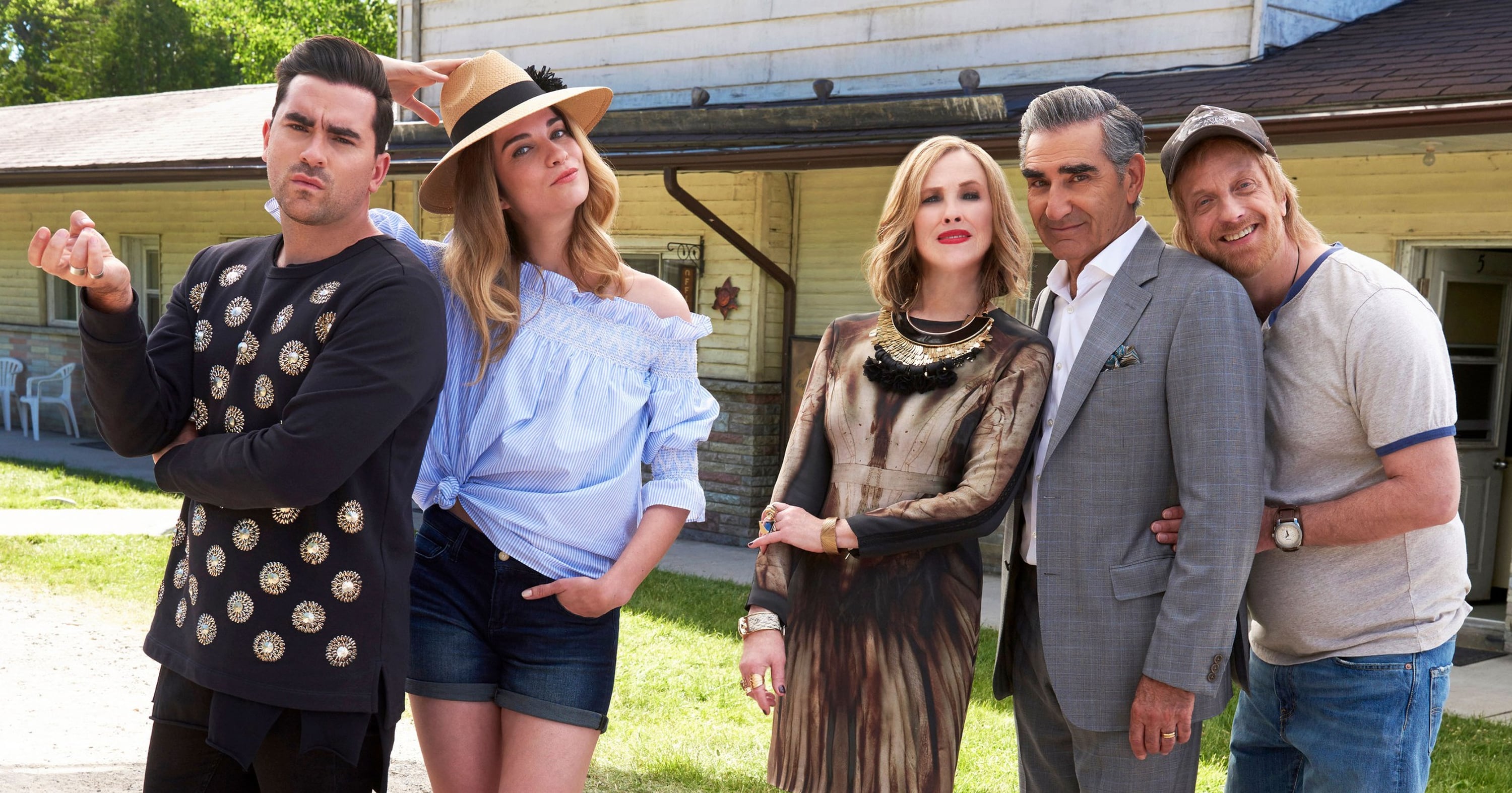 On the hunt for a funny pop culture Halloween costume all your friends will recognize? You can never go wrong with a "Schitt's Creek"-inspired outfit. The wholesome Pop TV sitcom may have aired its series finale three years ago (*sobs into a glass of fruit wine*), but spooky season is the perfect time to pay tribute to the Rose family and their small-town pals.
The "Schitt's Creek" costume options are endless and all relatively easy to pull together at the last minute, depending on what you've got in your closet (or cedar chest). If you're feeling "positively bedeviled with meetings" like Moira Rose, toss on pretty much any combination of black-and-white clothes, a wacky wig, and red lipstick, and you're good to go. Trying to channel David Rose's sarcastic wit on Halloween night? A graphic sweater and Converse will do the trick. Or, if you need a couples' costume idea, you and your significant other can dress up as Alexis Rose and Ted Mullens in a pink velvet dress and blue scrubs, respectively.
Keep reading to glean inspiration from fans who've already dressed like your favorite Rosebud Motel residents on Halloween, and see which look speaks to you the most. Perhaps keeping the show's legacy alive will help manifest a "Schitt's Creek" spinoff movie into existence.