Saoirse Ronan has earned hundreds of award nominations throughout her career. She began acting in 2003 at just 9 years old and had her first breakthrough role with the premiere of "Atonement" in 2007. The critically acclaimed film earned Ronan her first Oscar nomination for best supporting actress. The movie's success established the young star as one to watch in the coming years. Since then, Ronan has become a household name with roles in "Brooklyn," "Lady Bird," and "Little Women," all of which earned her Oscar nominations for best actress.
Ronan is always pushing herself creatively in every project. In her latest film, "Foe," she teams up with "Aftersun" star Paul Mescal for a psychological thriller centering on a young married couple. The movie premiered at the 2023 New York Film Festival on Saturday, Sept. 30, but officially hits theaters on Friday, Oct. 6.
To celebrate the film's release, we've rounded up Ronan's best movies over the years. From action thrillers and period dramas to murder mysteries and comedies, Ronan has done a variety of genres, proving she can take on any role.
"Atonement" (2007)
Thirteen-year-old Briony Tallis mistakenly accuses her sister Cecilia's lover, Robbie, of a crime he didn't commit. Everyone believes Briony, and as a result, Robbie is wrongly sent to prison. Years later, Briony realizes her mistake and tries to atone for her actions.
"The Lovely Bones" (2009)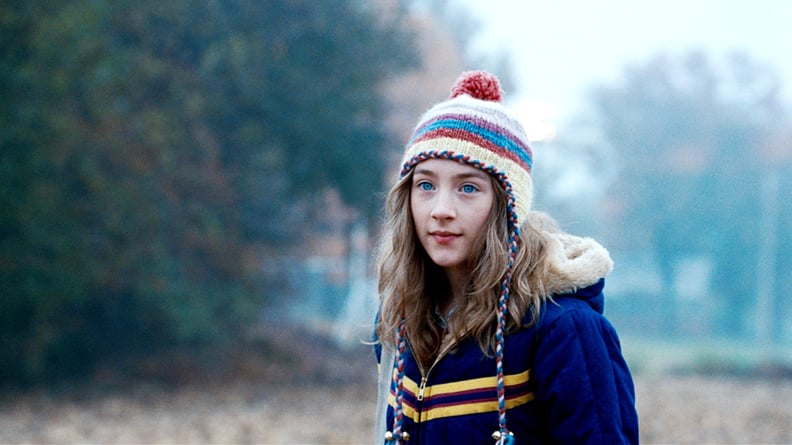 After 14-year-old Susie Salmon is brutally murdered by her neighbor Harvey, she begins watching the events on Earth unfold from the afterlife. Susie observes her family trying to track down her killer and bring him to justice. At the same time, Harvey begins targeting his next victim.
"The Way Back" (2010)
After his wife accuses him of being a spy, army officer Janusz Wieszczek is imprisoned at a remote Siberian labor camp. However, he doesn't plan to stay and decides to create an escape plan with the prisoners. Although they're successfully able to leave the camp, the hardest part is trying to survive their 4,000-mile journey toward freedom.
"Hanna" (2011)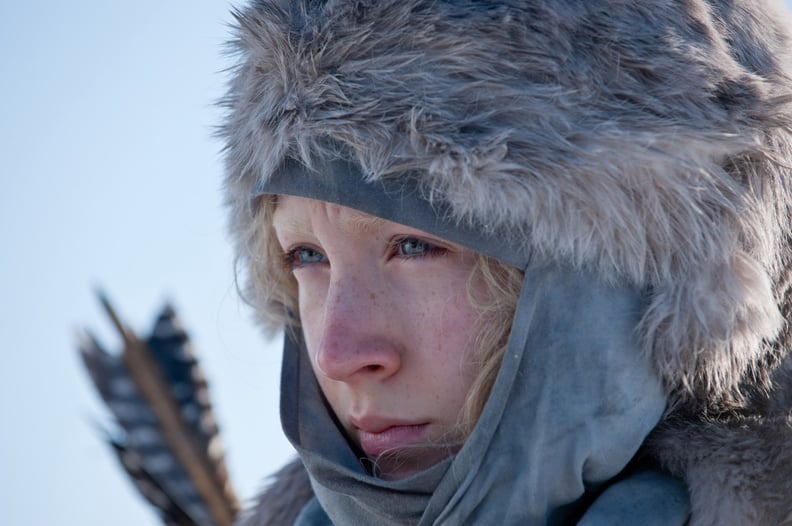 A 15-year-old girl named Hanna lives with her father, Erik, an ex-CIA operative, in the wilderness. After raising his daughter to become a skilled assassin, Erik tests Hanna's skills by telling her to eliminate senior CIA officer Marissa, who is also trying to kill them. When the mission goes wrong, Hanna tries to regroup with her father in Berlin while trying to outrun Marissa and the rest of the CIA.
"Violet & Daisy" (2011)
On the surface, Violet and Daisy seem like ordinary teenagers. However, they're secretly assassins. Since no one ever suspects them, the pair are successfully able to kill their targets undetected. After accepting their latest job, which involves killing a thief, Violet and Daisy hesitate to eliminate the man once they discover he has pancreatic cancer and actually wants to die. As they begin rethinking their lives, Violet and Daisy are met with danger as they become targets themselves.
"How I Live Now" (2013)
An American teenager named Daisy travels to the English countryside to spend the summer with her Aunt Penn and her three cousins, Eddie, Isaac, and Piper. Although she initially doesn't get along with them, Daisy eventually grows close to her family, especially Eddie. Unfortunately, their happiness ends when a nuclear bomb goes off in London, which launches a full-blown war. After the family get separated, they desperately try to survive in order to reunite with each other.
"The Grand Budapest Hotel" (2014)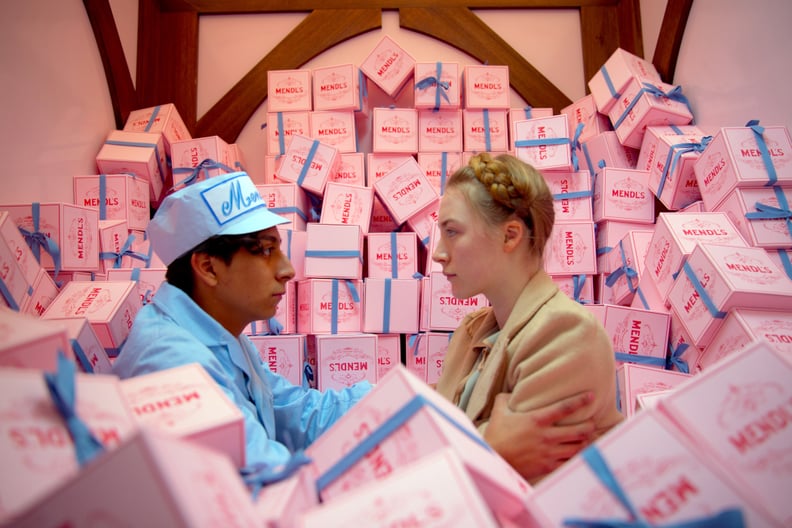 Monsieur Gustave H. is the renowned concierge of the Grand Budapest Hotel. After one of his lovers, Dowager Madame D., dies mysteriously, Gustave discovers that Madame D. left a famous painting for him in her will. This enrages her family and results in Gustave becoming accused of killing Madame D. in order to get ahold of her fortune. Gustave embarks on a mission to prove his innocence with help from his protégé, Zero.
"Brooklyn" (2015)
After a young Irish woman named Eilis Lacey is unable to find work at home, she moves to Brooklyn in hopes of living out the American dream. Eilis eventually adjusts to her new life and falls in love with a man named Tony. When everything begins to fall into place, Eilis receives terrible news from home, which makes her question whether she should go back to Ireland to be with her family or remain in New York City with Tony.
"Lady Bird" (2017)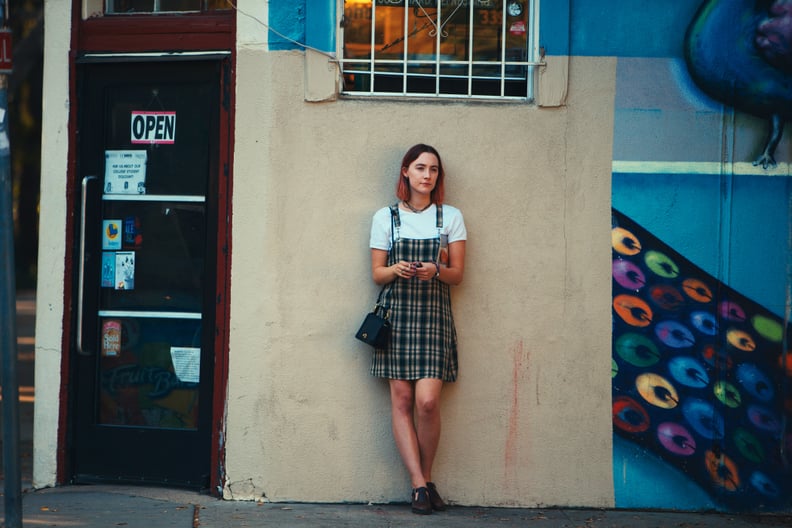 "Lady Bird" follows a high school senior named Christine who calls herself "Lady Bird." She's determined to attend a prestigious college far from home on the East Coast. However, her mother, Marion, doesn't believe she'll get accepted and tells Christine to think smaller. The film explores the pair's rocky relationship during Christine's final year of high school as she also deals with new romances and friendships.
"On Chesil Beach" (2018)
"On Chesil Beach" centers on a young couple — Edward Mayhew and Florence Ponting — who fall in love and get married. After their wedding, the pair embark on a honeymoon at Chesil Beach. Since they're both inexperienced when it comes to sex, Edward and Florence have an awkward first night together as husband and wife. The encounter leads Florence to recall her past family trauma, which threatens to break up her relationship with Edward.
"Mary Queen of Scots" (2018)
At just 16 years old, Mary Stuart became the Queen of France after marrying Francis II. After his death, Mary decides to return home to Scotland in order to take up her throne. However, since she also has a claim to her cousin Queen Elizabeth I's throne, the pair begin a rivalry as they both fight to take control of their country.
"Little Women" (2019)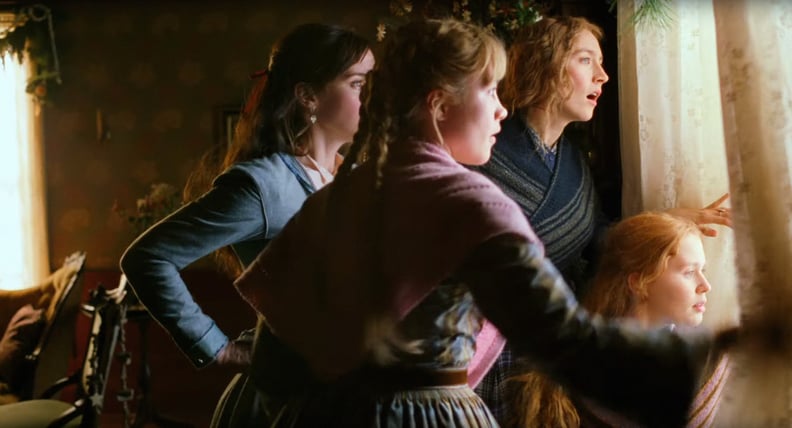 A woman named Jo meets with a New York publisher in hopes of selling her story, which revolves around her and her three sisters, Meg, Beth, and Amy. The film then transitions to the past and chronicles the lives of the four women as they live together in Concord, MA, during the Civil War. "Little Women" is based on the 1868 novel of the same name by Louisa May Alcott.
"Ammonite" (2020)
"Ammonite" is about a paleontologist named Mary who sells ammonite fossils as a living. She struggles to get by, so when a geologist named Roderick asks Mary to take care of his sick wife, Charlotte, while he goes to Europe, Mary accepts the job. Mary and Charlotte gradually start to develop feelings for each other and begin having an affair.
"See How They Run" (2022)
In "See How They Run," producer John Woolf hires director Leo Köpernick to bring Agatha Christie's hit play "The Mousetrap" to the big screen. However, plans for the movie adaptation are stopped after Köpernick is mysteriously killed. Inspector Stoppard and his rookie partner, Constable Stalker, investigate the murder and suspect that anyone in the play could be the killer.
"Foe" (2023)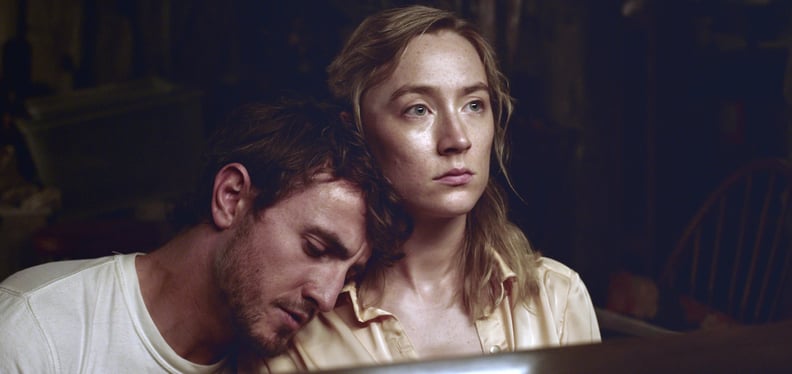 Henrietta and Junior are a young married couple who are living a quiet life on their farm. One day, their world turns upside down when the government recruits Junior to help them on an important space mission. Since Earth is starting to become uninhabitable, Junior is one of the citizens who's chosen to help the government colonize space. The mission requires Junior to leave his home for a long time, so the government sends a robot to the couple's home in order to keep Henrietta company while he's away.