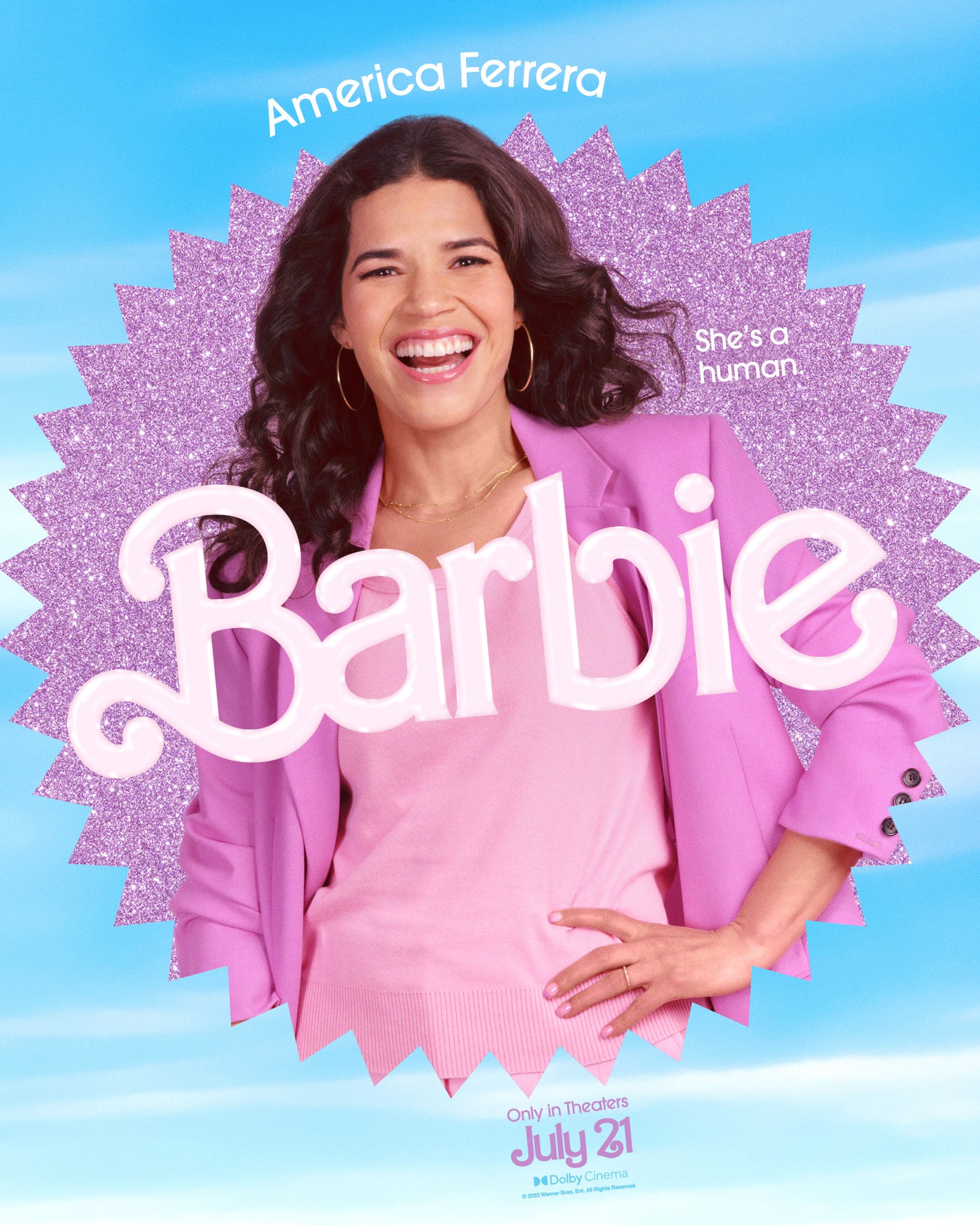 America Ferrara kind of missed the memo when it came to the "Barbie" sleepover. Before the start of filming the upcoming movie, the women of the "Barbie" cast were invited to a sleepover at Claridge's Hotel in London thrown by the movie's director, Greta Gerwig.
"Nobody told me that it was sexy 'Barbie' sleepover," Ferrera explained on the June 12 episode of "The Kelly Clarkson Show." She appeared on the show with her "Barbie" costars Margot Robbie, Issa Rae, and Kate McKinnon. "So everybody was in really pretty silky nightgowns and I was in the most grandma floral twin set you could imagine."
Robbie, who noted that Ferrera is a fierce board game player, said she "somehow simultaneously looked like an old lady but a 5-year-old at the same time. It was the cutest. And she's so teeny, while she's screaming at you. It was so charming." She added that the sleepover was "as fun at it sounds," explaining, "It was Greta's idea, I can't take credit. We all shared beds and wore our pajamas and ordered room service and played games."
As for the sleepover, the actors who play versions of Ken in the film were invited to stop by, but were not permitted to sleepover. Ryan Gosling, who plays the main Ken, couldn't make it, but he sent the strangest gift. "This man, this Scottish man, in a full kilt, showed up and played the bagpipes," Gerwig told GQ in an article published May 31. He said that Gosling had sent him. "And then he read a speech from 'Braveheart.' And then he left."
Gerwig told the outlet that Gosling "always can sense very quickly what would be the most delightfully funny thing to do next. And then he does it." When the outlet asked "The Notebook" star why he chose the famous speech, "They may take our lives, but they'll never take our freedom," he explained, "Well, sometimes, you just need to hear it."
Gerwig told The New York Times in December 2022 that she wanted to have the party because, "I really love building companies of actors almost like a theater troupe." She explained, "I wanted that kind of energy because it was a really big cast. It was like, well, let's do something totally girly."
"Barbie" star Emma Mackey also spilled on the sleepover — and the board game playing — in a May 2022 article with Empire Magazine. "Right in the beginning, we had a sleepover for the Barbies, which would involve playing games with Scott [Evans] and Ncuti [Gatwa]," she explained (Evans and Gatwa also play Kens in the movie). One of the game involved was ping pong. "I don't play games usually, because I get so competitive and angry. But Scott and I were top of the game," she said.
"Barbie" hits theaters July 21.