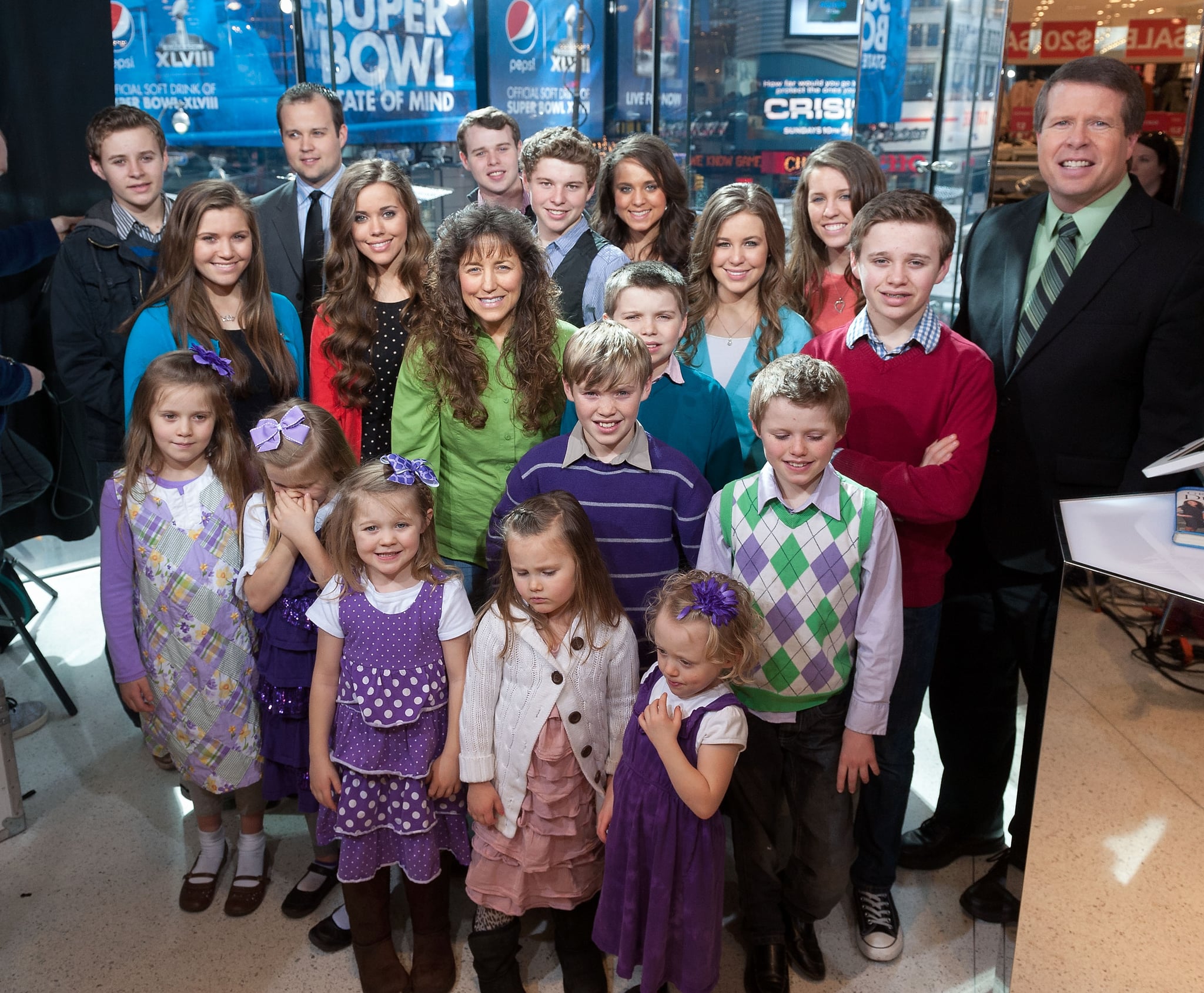 When reality television became increasingly popular in the 2000s, there was a large influx of shows across different networks, but TLC was arguably the hub for reality-style entertainment. Upon its release in 2008, TLC's "17 Kids and Counting" (which later became "18 Kids and Counting" and then "19 Kids and Counting") quickly grew in popularity among viewers, became the network's most popular show, and frequently made Nielsen's cable top 25 list.
The show famously centered around the life of the Duggars, a family of devout Christians consisting of parents Jim Bob and Michelle Duggar, and their 19 children: Joshua, twins Jana and John-David, Jill, Jessa, Jinger, Joseph Garrett, Josiah Matthew, Joy-Anna, twins Jedediah and Jeremiah, Jason, James, Justin, Jackson, Johannah, Jennifer, Jordyn-Grace, and Josie Duggar. On the show, the family adhered to strict, fundamentalist Christian values, which included promoting traditional gender roles, advocating against birth control, enforcing modesty and "purity," and limiting access to secular forms of entertainment like music and movies.
The Duggars were never strangers to controversy due to their fundamentalist beliefs and parenting style over the years, but the family came under even more scrutiny in May 2015 after it was revealed the eldest Duggar child, Joshua, was named in a sexual abuse probe in the early 2000s. The revelation led to the canceling of "19 Kids and Counting" in July 2015.
A spinoff of the show focusing on the Duggar children, "Counting On," aired in December 2015 and was canceled in 2021 after Joshua was arrested for possession of child pornography, per The LA Times.
Since the family's demise in the public eye, several journalists have covered the Duggars and examined their controversial lifestyle. But in Amazon Prime Video's new docuseries docuseries "Shiny Happy People: Duggar Family Secrets," light is shed on the family's secrets and links to the radical religious organization the Institute in Basic Life Principles (IBLP) through interviews with actual members of the Duggar family: daughter Jill and her cousin Amy King.
If you're curious to learn about the whereabouts of the adult Duggar children while you stream the series on Prime Video, from which Duggar children got married to what they named their own kids, keep reading.
Where is Joshua "Josh" Duggar Now?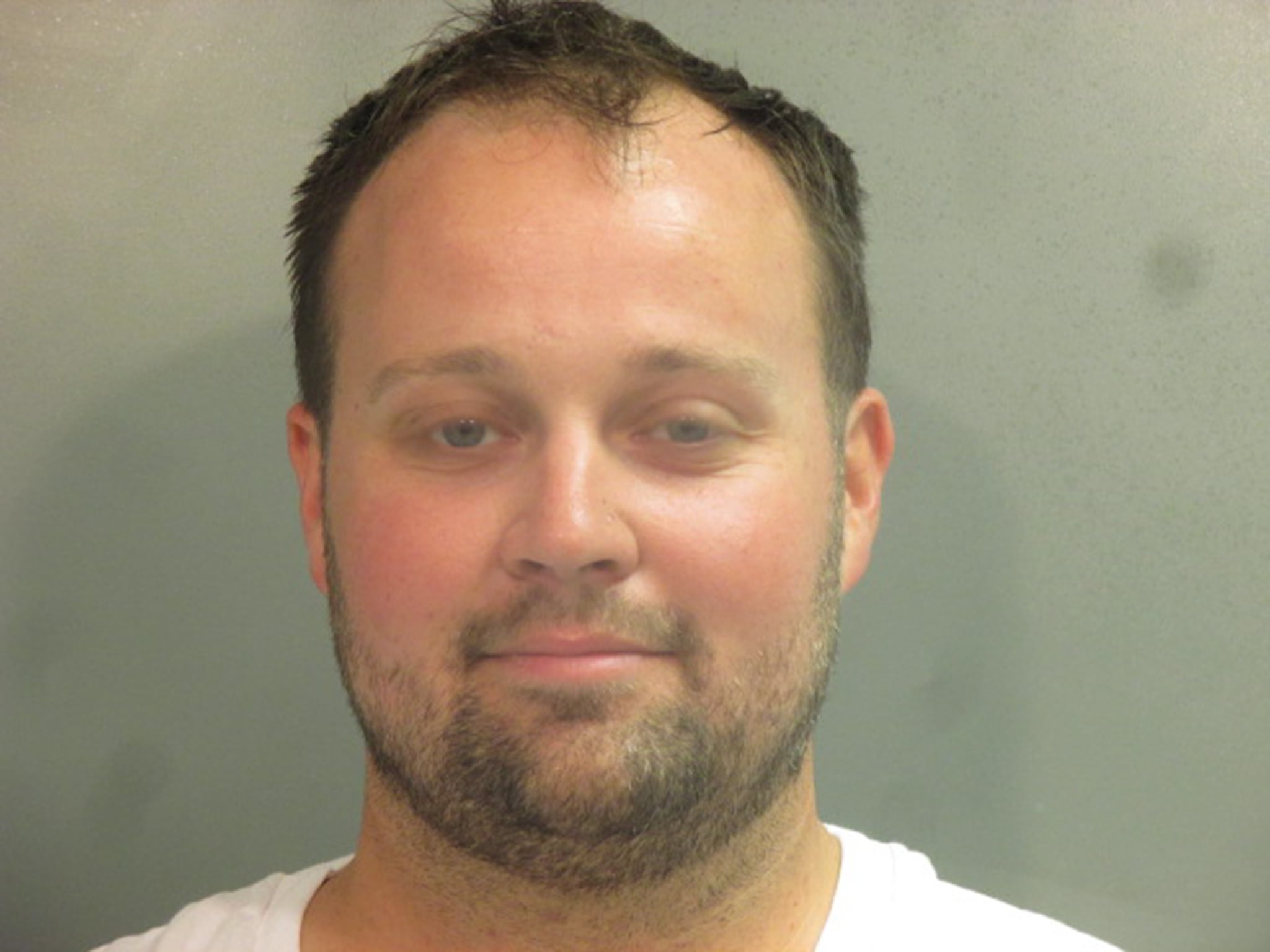 Image Source: Getty / Handout
The oldest of the Duggar children, Joshua, is currently in prison. The former TV star was found guilty in December 2021 of receiving and possessing child pornography. According to The New York Times, Joshua used a password-protected partition on a hard drive to view and download sexually explicit pictures and videos of children in 2019. After being found guilty, Joshua was sentenced to 12 years and seven months in prison, in addition to 20 years of supervision after his release, which prohibits him from having unsupervised contact with minors, including his children, according to People. Prior to his conviction, Joshua had admitted to molesting minors, four of whom were his siblings, to his parents in 2002. According to the police report obtained by In Touch Weekly, his parents sent him to a Christian program to address his issues, but refrained from reporting his behavior to the police for over a year.
Where Is Jana Duggar Now?
Jana Duggar has not been active on social media since March 2022. The second-born Duggar appears to still live with her parents in their Tontitown, AK, home and does not seem to be dating anyone as of June 2023. Prior to disappearing from social media, Jana did home renovation work (which she shared on her now inactive Youtube channel) and enjoyed spending time with family. In December 2021, she was charged with a minor count of endangering the welfare of a child, and she settled the case by paying a $880 fine, per People. Addressing the media frenzy that surrounded the charge, Jana's sister Jessa revealed on Instagram that the situation occurred when the child Jana was watching wandered outside alone, an oversight she called "an innocent mistake" (via People).
Where Is John-David Duggar Now?
John-David, Jana's twin brother, is happily married to his wife, Abbie Duggar, whom he married in November 2018. The couple shares two children together, Grace (born January 2020) and Charlie Duggar (born September 2022), and they frequently share snippets of their family life on their joint Instagram account. In terms of his professional life, John-David was elected as a constable in Washington County, AK, in 2014, and is also a licensed pilot. In October 2021, Duggar crashed his plane while traveling to Tennessee, which he said was due to a double engine failure. The reality TV star, as well as the two passengers on the plane, did not suffer injuries, according to a Fox News report.
Where Is Jill Duggar Now?
Jill Duggar (now Jill Dillard) and Derick Dillard began their courtship in 2013. Derick met Jim Bob through mission work and was introduced to Jill by the Duggar family patriarch, according to Us Weekly. The pair got engaged in March 2014 and tied the knot in June 2014 at Cross Church with over 1,000 guests in attendance. Jill and Derick are the parents to three children, Israel (born April 2015), Samuel (born 2017), and Frederick Dillard (born July 2022). Over the years, Jill has distanced herself from her family, and the star revealed in a 2020 Youtube video, "We're not on the best terms with some of my family. We've had some disagreements, but we're working toward healing definitely and restoration, but we're having to kind of just take some time and heal." Jill and Derrick are seen in "Shiny Happy People: Duggar Family Secrets" and recently announced the upcoming release of her all-telling memoir, "Counting the Cost," which is set to hit shelves in January 2024.
Where Is Jessa Duggar Now?
Jessa Duggar (now Jessa Seewald) married Ben Seewald in November 2014. The couple are happy parents to four children: Spurgeon (born 2015), Henry (born 2017), Ivy (born 2019), and Fern Seewald (born 2021), according to The U.S. Sun. As of June 2023, Jessa creates content on her Youtube channel and social media pages, which focus on her family life. In June 2015, Jessa and her sister Jill revealed in an interview with Megyn Kelly that they were both victims of molestation by their brother, Joshua. "The system that was set up to protect kids, both those who make stupid mistakes or have problems like this in their life and the ones that are affected by those choices. It's greatly failed," she said (via People).
Where Is Jinger Duggar Now?
Jinger Duggar (now Jinger Vuolo) and Jeremy Vuolo tied the knot in November 2016, according to People. The couple moved to Laredo, TX, shortly after their wedding and later had two children together: daughters Felicity (born July 2018) and Evangeline Vuolo (born November 2020). In July 2019, the family relocated to Los Angeles for Jeremy to pursue graduate studies at The Master's Seminary, according to In Touch Weekly. As for her professional life, Jinger has written three books (one with her sisters), and her latest book, "Becoming Free Indeed: My Story of Disentangling Faith From Fear" was released in January 2023. The memoir details her journey with her family's conservative ideology and the many struggles she faced over the years as a result.
Where Is Joseph Duggar Now?
Joseph Duggar was the first in his family to go to college, attending Crown College of the Bible beginning in January 2015. He completed a one-year program in Biblical Studies in January 2016 and earned his real-estate license that same year, according to Insider. In March 2017, Joseph met Kendra Caldwell at church, and the two started courting shortly after, according to People. The couple got engaged just two months later in May 2017, and by August, they were married, as reported by Entertainment Tonight. Joseph and Kendra are parents to three children: Garrett (born 2018), Addison (born November 2019), and Brooklyn Duggar (born February 2021). The couple have a family Instagram account, but have not posted since November 2021.
Where Is Josiah Duggar Now?
Josiah Duggar mainly keeps out of the public eye. He began courting Lauren Swanson, a longtime family friend, in January 2018, as reported by In Touch Weekly. The couple said "I do" in July 2018, and are parents to Bella Duggar (November 2019) and another child whose birth date and name have not been revealed. In November 2022, Jim Bob and Michelle transferred nearly six acres of land over to the couple, which is next to the Duggar family home in Arkansas, according to The U.S. Sun. The pair have a shared Instagram account, but it is now private.
Where Is Joy-Anna Duggar Now?
Joy-Anna Duggar (now Joy-Anna Forsyth) met Austin Forsyth at her local church after he moved to Arkansas with his family, as reported by People. The two remained friends for nearly 15 years before they began courting in 2016. In March 2017, Joy-Anna and Austin got engaged, and exchanged vows just two months later, in May 2017. The couple have three children together: Gideon (born 2019), Evelyn (born 2021), and Gunner Forsyth (born May 2023), per E! Online. The pair regularly share snippets of their life on their Youtube channel, FollowtheForsyths.
Where Is Jedidiah Duggar Now?
Jedidiah "Jed" Duggar ran for Arkansas State Representative District 89 in November 2019, with a hyper-conservative pro-life, pro-second amendment, and religious liberty agenda. Duggar ultimately lost to Democratic incumbent Megan Godfrey. Jed began courting Katelyn Nakatsu in 2020, but the couple kept their relationship and engagement private. The two wed in April 2021, and welcomed a son named Truett Duggar in May 2022.
Jeremiah Duggar
Jed's twin, Jeremiah Duggar, works as both a flight instructor and contractor, according to his Instagram bio. Duggar began courting Hannah Wissmann (now Duggar) in October 2021 and proposed just a few months later in January 2022. The couple tied the knot in March 2022, and welcomed their daughter, Brinley Noelle Duggar, on Dec. 25, 2022. "After an incredible year, God gave us a precious Christmas gift to top it all off!! Baby girl decided to arrive early and we are totally and completely in love," he wrote on Instagram.
Where Is Jason Duggar Now?
Jason "Jase" Duggar keeps his life private. Per his Instagram bio, he works as a contractor in Tontitown, AK, and owns Build Master Construction, which serves northwest Arkansas. He currently appears to be single.
Where Is James Duggar Now?
James Duggar is a person of many talents, but works as a rancher for the family, with responsibilities including "regularly tending to a herd of cattle—making the rounds, checking up on them, giving shots when needed, and hauling in bales of hay," per the family website. In April 2023, he shared on Instagram that he was pursuing getting his pilot's license and was getting lessons from his older brother, Jed.
Where Is Justin Duggar Now?
Justin Duggar began courting Claire Spivey (now Duggar) in spring 2019, and their courtship was documented on "Counting On." Justin propsed in November 2020, and the couple exchanged vows a couple of months later in February 2021. It appears the couple have an interest in flipping homes, the U.S. Sun reporting that, in September 2021, they bought a home in Fort Worth, TX, for $134,700, renovated it, and listed it for $199,900 gour months later. The two also documented their journey renovating a camper on their Youtube Channel.
Where Is Jackson Duggar Now?
Jackson Duggar does not have a social media presence and is private about his personal life. In June 2022, he completed a nine-week basic training program for ALERT Academy, a Christian training and service organization which "provides its men with a fine-tuned combination of Christian discipleship, community service, and career training," according to the family website. In a congratulatory post, Michelle wrote that many of the other Duggar sons attended the academy to "learn a variety of skills including search and rescue, and dive training," and noted that graduates pursue careers of service and become firefighters, first responders, policemen, and more.