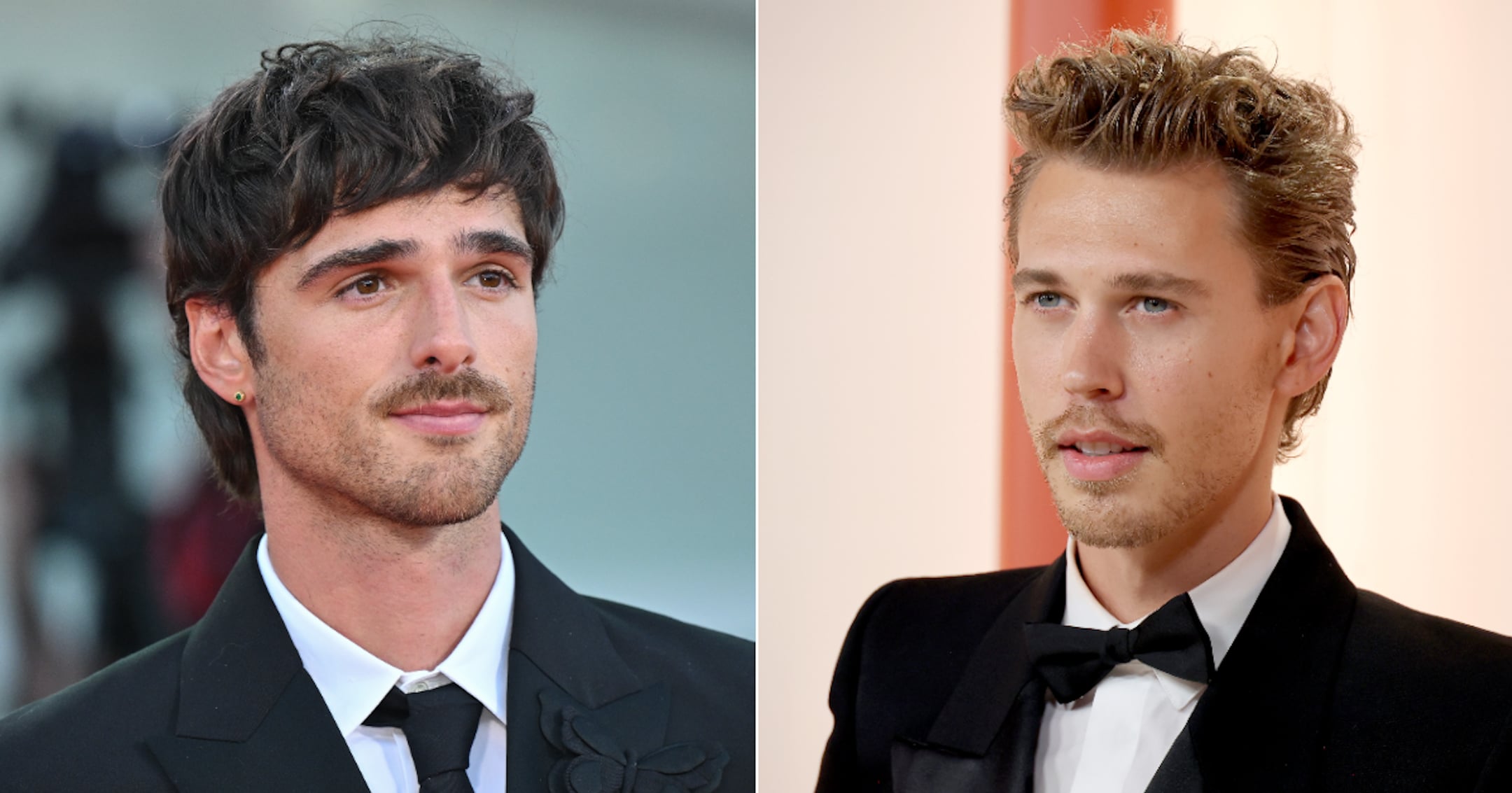 Jacob Elordi has an explanation for his controversial Elvis Presley accent in Sofia Coppola's upcoming A24 film "Priscilla." When the trailer was released on Oct. 3, Elordi's take on the King of Rock & Roll's accent proved quite controversial, with some fans defending the voice and others expressing their doubts. "Jacob Elordi looks and sounds like Elvis Presley; much more so than Austin Butler did," one commenter wrote below the video, referencing Butler's turn as the singer in 2022's "Elvis" — and the unshakeable Southern twang he used.
Another person noted that the "goofiness" of Elordi's Elvis accent might detract from the suspenseful nature of the film, which focuses primarily on Elvis's wife, Priscilla Presley. Some also compared Elordi's dialect to that of his hot-headed "Euphoria" character, Nate Jacobs. "Looks good but he sounds a little like the giraffe from the 'Madagascar' movie," a particularly candid viewer wrote, referencing David Schwimmer's lovable Melman.
However, at the New York Film Festival on Oct. 6, during a press conference that POPSUGAR was on hand for, Elordi explained that he wasn't going for the exact Elvis accent that fans are most used to hearing. "If you want to see an Elvis impersonator, you can go to Vegas," he said. "I think it was about capturing the essence of this person. And the biggest thing for me was trying to identify and find where the human being was under all the glitz and the gold and the voice and the caricatures and all these things. It was a search to find a real-life element."
The thing he and the rest of the creative team focused on, he said, was what life in Graceland was really like, when the public was gone and the cameras were off. "Now, when I speak in front of people, I have a performing voice. That's not how I speak when I'm at home. And so it's not always this deep thing, is it?" he said, mimicking a deeper, more classic Elvis voice. "I was just trying to figure out how to make him the normal person that he was."
Of course, Butler, in his portrayal of the icon, was not immune from accent-centric criticism either. Throughout his reign as the King of Rock & Roll, the rigorous schedule for Baz Luhrmann's "Elvis" seemed to take a toll on his Southern California vocals. His movie accent intercepted speeches, popped up in daily conversations, and even became the subject of interviews, forcing him to evaluate just how immersed he really was. "I don't think I sound like him still, but I guess [it must be] because I hear it a lot," he told Variety in the press room at the 2023 Golden Globes. "I had three years where [Elvis] was my only focus in life, so I'm sure there's just pieces of my DNA that will always be linked in that way."
Now Elordi gets to take a turn in the proverbial hot seat, portraying a darker side to Elvis and Priscilla's relationship with a deep, gravelly accent to match. Elordi is used to playing the villain, and maybe that's why his take on the elusive accent already seems somewhat familiar. At this point, though, we're not convinced any actor will completely nail it. Ultimately, both versions are artistic portrayals and should be treated as such. No matter what, the Elvis accent has reentered the cultural zeitgeist, and that's what counts.
— Additional reporting by Victoria Edel