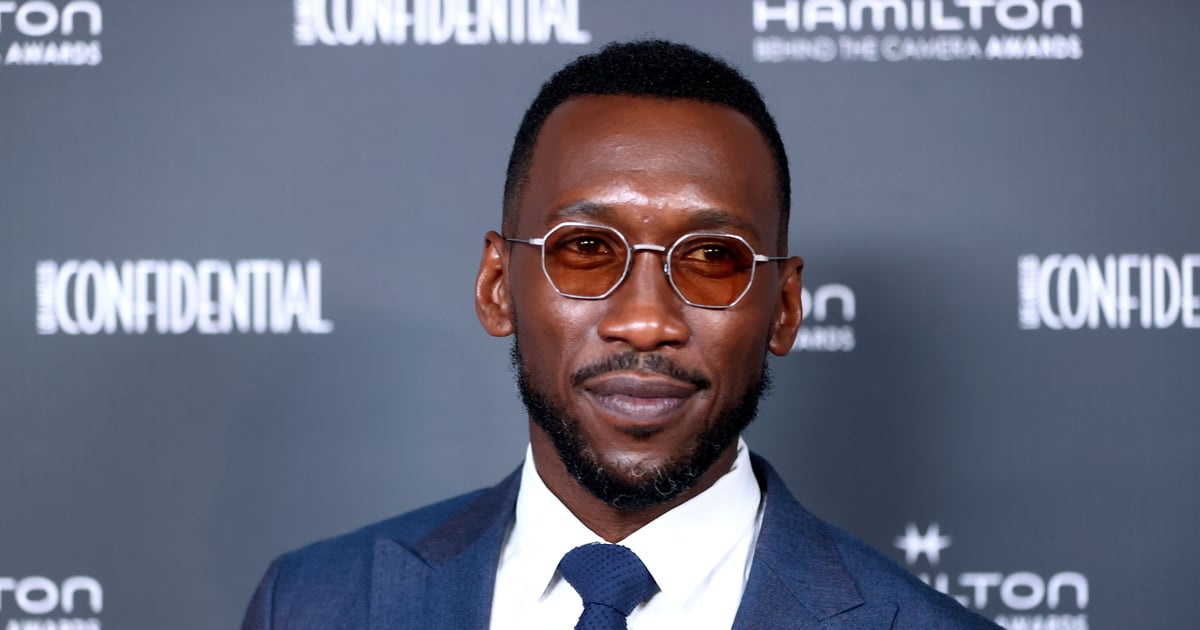 Way back in 2019, Marvel Studios announced that two-time Oscar winner Mahershala Ali would play the iconic superhero Blade in a new film. The movie has gone through some major delays since then, and on June 13, Marvel announced another one. The film has a new release date and won't come out in theaters until 2025. The delay news comes two months after news broke that horror icon Mia Goth is joining the movie in an undisclosed role. Marvel did not respond to POPSUGAR's request for comment on the casting, which was first reported by Deadline.
Back at Comic-Con in July 2022, Marvel Studios' president Kevin Feige announced that the movie would go into production in the fall of 2022 and be released in November 2023, making it a major part of Marvel's Phase Five. But in September 2022, the movie's director, Bassam Tariq, left the film, delaying production. "Due to continued shifts in our production schedule, Bassam is no longer moving forward as director of Blade but will remain an executive producer on the film," Marvel said in a statement to The Hollywood Reporter at the time. "We appreciate Bassam's talent and all the work he's done getting Blade to where it is."
Tariq said in a statement to THR at the time, "It's been an honor working with the wonderful folks at Marvel. We were able to put together a killer cast and crew. Eager to see where the next director takes the film." In November 2022, it was reported that "Lovecraft Country" director Yann Demange was taking over the film with a script from Michael Starrbury. The Hollywood Reporter revealed in April that "True Detective" creator Nic Pizzolatto is also working on the script.
Actor Wesley Snipes first played Blade on screen in three movies: 1998's "Blade," 2002's "Blade II," and 2004's "Blade: Trinity." Created by writer Marv Wolfman, the character — who first appeared in the 1973 comic book "The Tomb of Dracula #10" — is a half-mortal, half-immortal vampire hunter who slays the undead to avenge his mother, who was killed by a vampire when she gave birth to him. Not only is he handy with a knife and a sword (his name is Blade, after all), but he's also a skilled martial artist.
In July 2022, Snipes opened up to Forbes about why he thinks Ali will be "great" in the role. "Because he's a good actor, he's a talented actor, and he appreciates the craft, the art form of acting," he told the outlet.
"Those who approach the craft that way usually do very, very well, and I think he's done pretty good so far, so I have great confidence. And his name is Mahershala Ali, come on!" Snipes told Forbes. But he said that's not the only thing that will make the new "Blade" movie worthwhile.
"The production, the other actors, the other producers, and creators have to all gel together for the film to work. So we wish them well. Go for it; good luck," Snipes said.
Read on for everything we know about the "Blade" reboot, including the cast and release date.