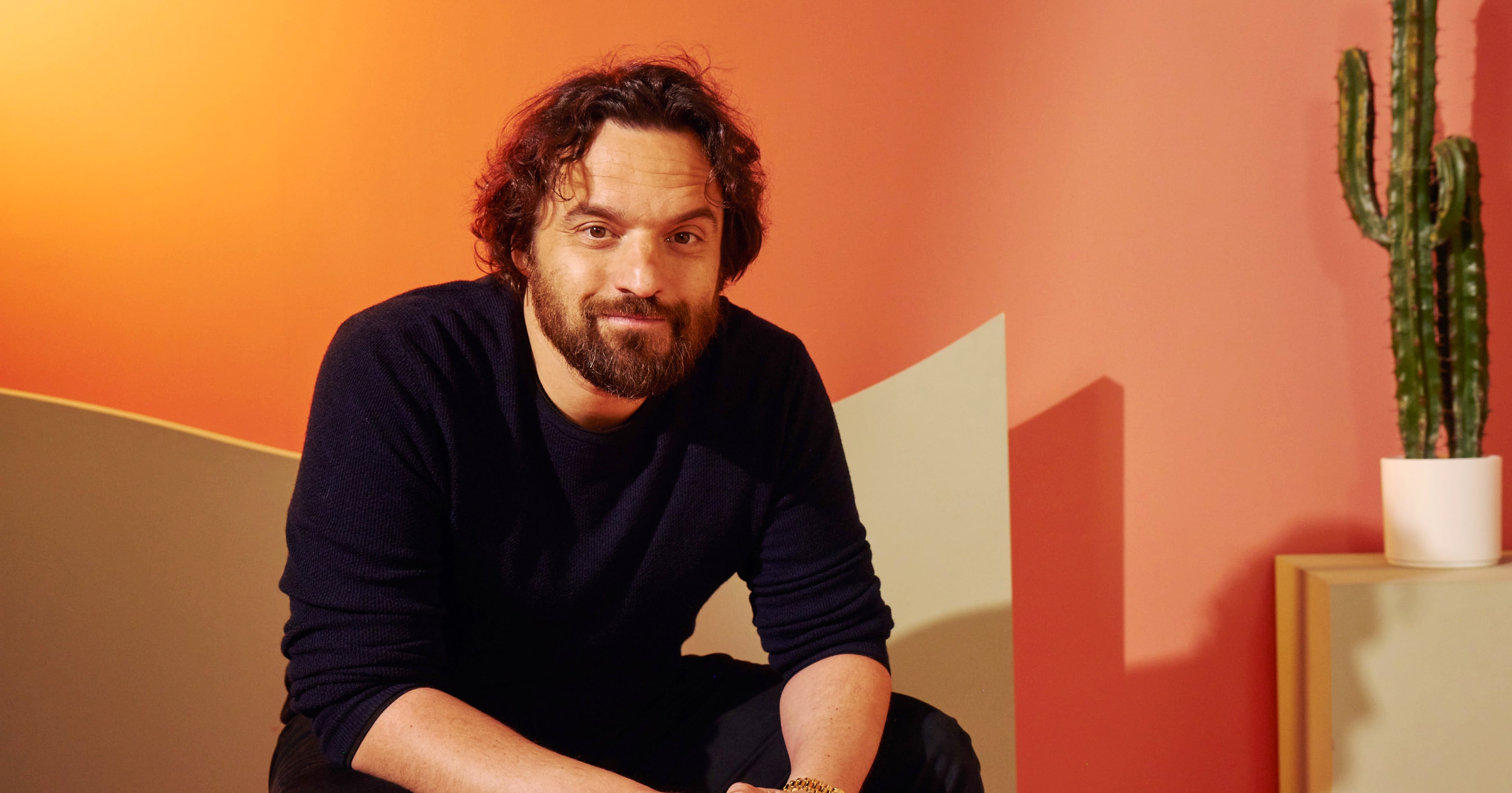 This interview was conducted before the SAG-AFTRA strike began on July 14.
Jake Johnson is a TV guy. You probably know him best from his days starring as Nick Miller in seven seasons of "New Girl," but since 2022, he's also starred as Doug Renetti in "Minx." In the series, he clashes with Ophelia Lovibond's Joyce about the running of their joint magazine, Minx, which is half feminist essays and half pornography. And just FYI: if you run into Johnson and call him one of his characters' names, he'll never get upset.
"I love TV more than movies," Johnson tells POPSUGAR. "A lot of my generation of actors, when we all came up, everybody was a real snob about TV, and everybody only wanted movies. So I pretended to be cool too and say, like, 'Dude, everything is film.'"
"But growing up, everything to me was TV," he adds. "It was 'Roseanne.' It was 'The Wonder Years.' It was watching the show, week after week, year after year, and feeling like they're members of your family and those actors are those people."
On social media, Johnson says, he often gets messages from fans who "really connect" with "New Girl" in the same way. "They really believe we live in that loft and that they could go to that location and see us," he explains. "And that's the magic of TV. That's what I loved about it as a fan. And to be part of something that has done that feels like a fulfillment to the boyhood dream I had of being in this business."
That's also why he'll continue to cherish "New Girl"'s legacy. "I'll always love it," he says. "I'll always be connected. When I'm 75 years old — if I make it that long — and people say, 'Do you get annoyed when people call you Nick Miller?' No! I got into this business to be on a show like that. I hope it happens to 'Minx.' I hope we get to make the show for years and people feel like these characters are real. And if I'm lucky, I'll do a few movies in between, and then I hope it happens again."
"Minx" hasn't been renewed for a third season (yet), but watching the series, it's easy to imagine that it'll run for a long time, thanks in part to the classic clash of personalities Doug and Joyce bring to the table in the workplace comedy. Lovibond says that scenes where the two characters clash are her "favorite" ones to film. Their "central dichotomy," she tells POPSUGAR, is the "anchor" of the show. "The friction in the show comes from that, from them knocking heads," she explains.
Johnson says of their characters' dynamic, "They're both really confident, but where they're weak is where the other one is strong. And they both know that. Doug knows that Joyce has things inside of her brain that he doesn't have, and that he wants." In other words, Doug knows Joyce makes him better, even if he drives him nuts. As Johnson puts it: "You're anchored to somebody that you don't want to be anchored to, but you need to be."
And, of course, "Minx" wraps it all in a gorgeous and fun '70s-throwback setting. Lovibond says that though Minx magazine is fake, her mom read a similar feminist women's mag, "Spare Rib," in the UK during the '70s, so she'll often send her mom photos of her costumes on set. "I had a little suede waistcoat and a skirt with these cream leather boots," Loviband says. "She goes, 'I had an outfit just like that,' and she fished out [a photo] and showed it to me and it was almost identical. I felt like I was looking at myself in the '70s."
The "Minx" season two finale premieres Friday, Sept. 8, on Starz.