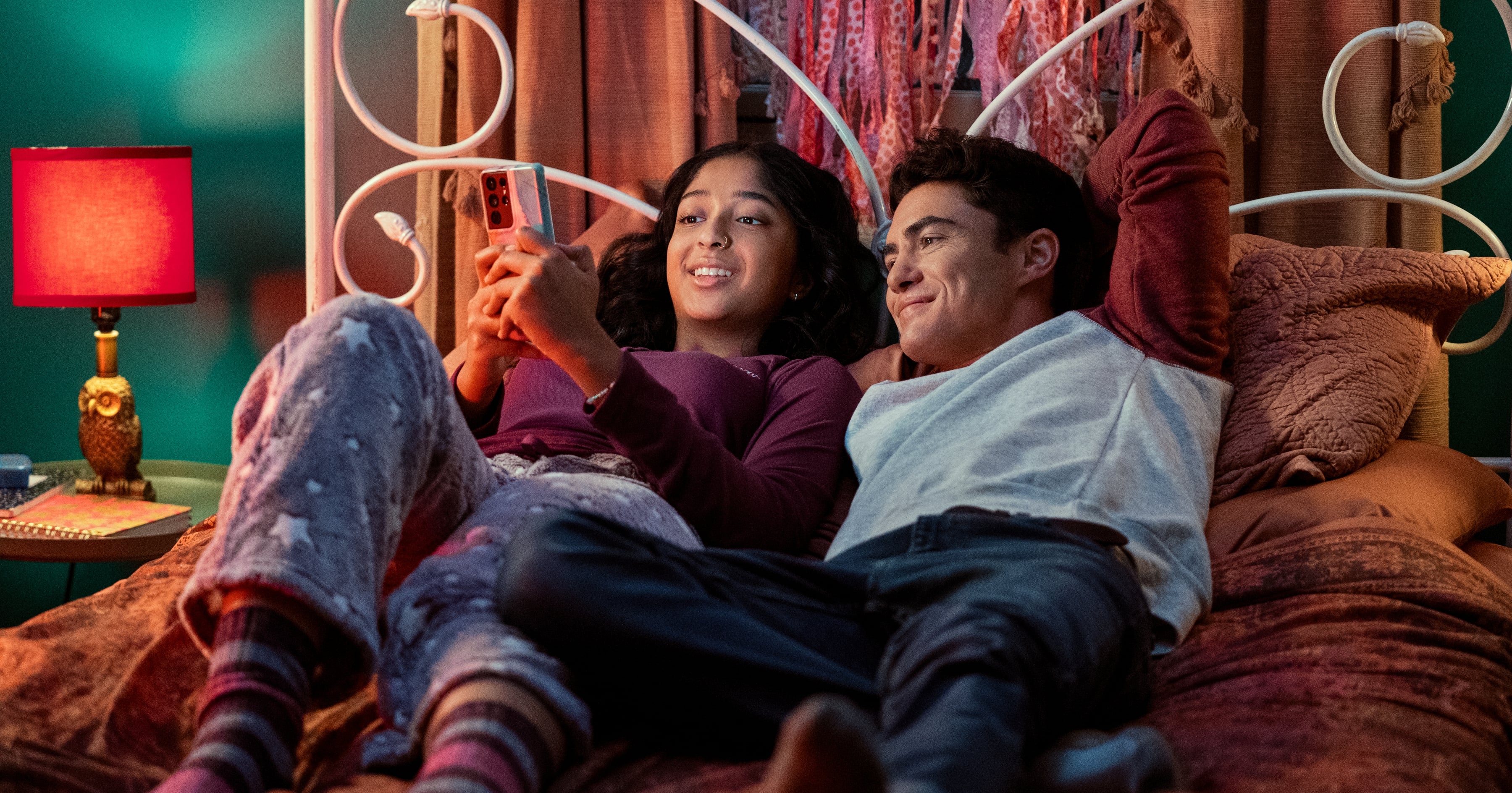 The fourth and final season of Netflix's Mindy Kaling-helmed series "Never Have I Ever" premiered in June, and the show, which stars Maitreyi Ramakrishnan as Devi, covers a huge swath of topics — first love, grief, sexual identity, friendship, the immigrant experience, mental health — with grace and humor. There's no other series just like it.
Kaling opened up about why the hit show is ending in an interview with Entertainment Tonight in April. "Four seasons for a high school show felt like it made sense," she explained. "They can't be in high school forever. We've seen those shows. Like, you've been in high school for 12 years. What is going on here? Also, the actors get older and it starts looking insane that a 34-year-old is playing a 15-year-old."
However, in June, Kaling told POPSUGAR that she's not against the idea of a spinoff. "Oh my gosh. Absolutely. I absolutely would consider doing that if there was a demand," she said. "I've never thought about a spinoff actually. It's a fun thought experiment, but I haven't actually thought of one."
If you're missing "Never Have I Ever" and looking for other teen and young adult series and movies that touch on some of the same issues in funny, smart, and interesting ways, we've got you've covered. If your favorite part of "Never Have I Ever" is Devi's relationship with her mom, maybe it's time to rewatch "Gilmore Girls." If you love Fabiola's journey as she comes out of the closet, check out "Heartstopper" or "The Half of It." Is your favorite part of "Never Have I Ever" laughing at all of Devi's funny one-liners? Then it might be time to sit down for a "Glee" marathon or "Derry Girls."
Read on for our list of young adult shows to stream now.