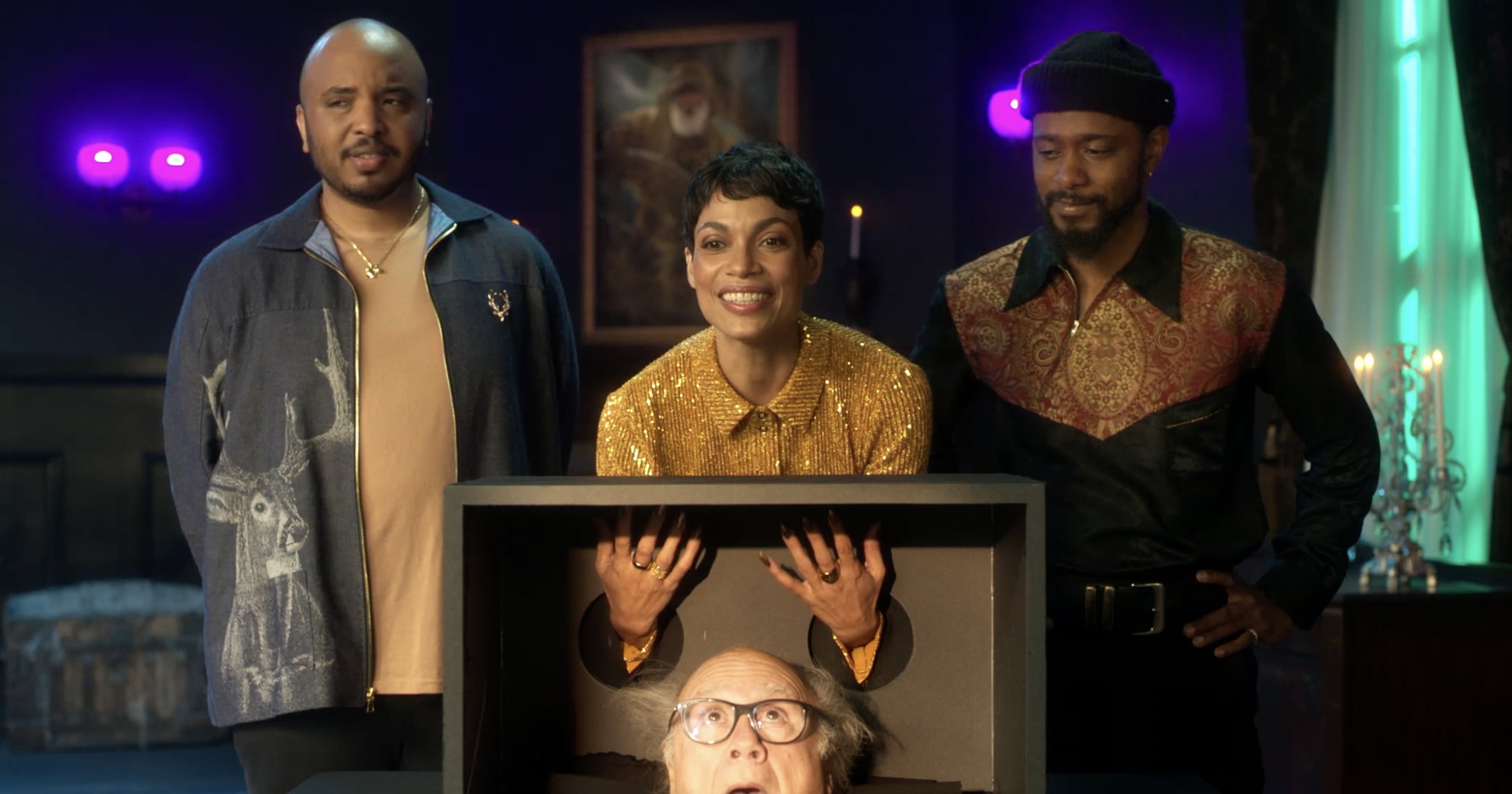 Disney's "The Haunted Mansion" remake is fast approaching, and it seems guaranteed to provide the whole family with both chills and laughs. It might be a little heavier on the laughs, though — a possibility that an exclusive video shared with POPSUGAR definitely hints at.
In the clip, the star-studded cast, which includes Jamie Lee Curtis, Danny DeVito, LaKeith Stanfield, Tiffany Haddish, and Rosario Dawson, try to figure out what's inside a mysterious box using only touch. Inevitably, hilarious consequences ensue . . . particularly when Dawson is tasked with identifying DeVito's disembodied head. While Dawson appears to be particularly (and understandably) freaked out by the exercise, Curtis remains totally unshaken when she's asked to identify a pair of slimy-looking fake snakes. Of course, that feels appropriate given that Curtis is playing the fortune-telling spirit, Madame Leota, in the film, while Dawson and her family are the ones actually being haunted.
The original "Haunted Mansion" movie, which was inspired by Disneyland's iconic Haunted Mansion attraction, premiered in 2003 and starred Eddie Murphy as a realtor who moves his family into an extremely haunted house. In the remake, Dawson plays a single mom named Gabbie, who moves her family into the titular New Orleans mansion and goes on to hire a paranormal investigator (Stanfield) to figure out exactly what's happening. The movie also stars Owen Wilson, Dan Levy, Jared Leto, Winona Ryder, and more, making for a thoroughly impressive ensemble.
"The Haunted Mansion" hits theaters on July 28.