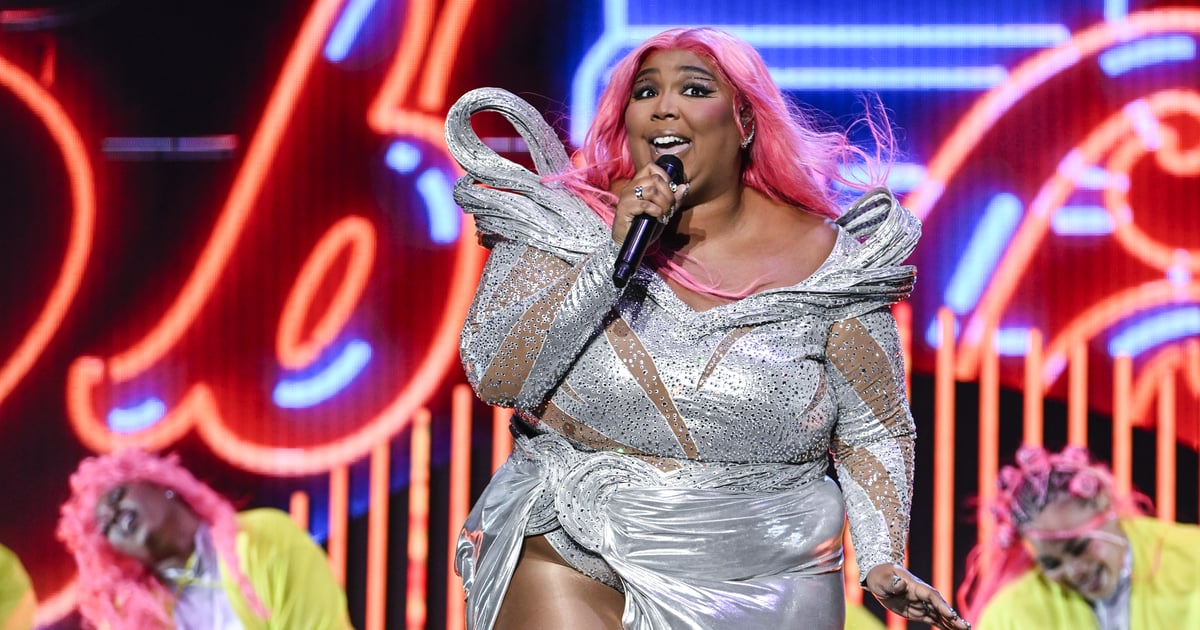 Governors Ball 2023 brought the biggest artists in music out to its jam-packed party in New York this past weekend, and the performances looked epic as hell. The three-day event, which took place at Queens's Flushing Meadow-Corona Park June 9-11, featured a stacked lineup with Lizzo, Kendrick Lamar, and Odesza as headliners. Other big-name performers included Lil Uzi Vert, Diplo, Lil Baby, Kim Petras, Lil Nas X, Ice Spice, Joey Bada$$, and many more.
In spite of a rainstorm and some wildfire smoke that blanketed New York earlier in the week, the 2023 festival still went on as scheduled with some memorable highlights for concertgoers — including a historical performance from Aespa on June 10, who were the first K-pop group to ever make an appearance on the Governors Ball stage. Another big moment was Sunday closer Lamar, who brought out his cousin and frequent collaborator Baby Keem for a surprise performance of their 2021 single "Family Ties."
Spice, a Bronx native, was also welcomed by the roaring Governors Ball crowd as she performed some of her biggest songs in her home state, including "Princess Diana," "Bikini Bottom," "In Ha Mood," and her breakout hit "Munch," per Rolling Stone. And, of course, Lizzo had her own thrilling set during which she performed hype records like "Rumors" and "About Damn Time."
In case you missed out on the fun or just want to relive it all, check out photos of some of the best moments from this year's Governors Ball ahead.