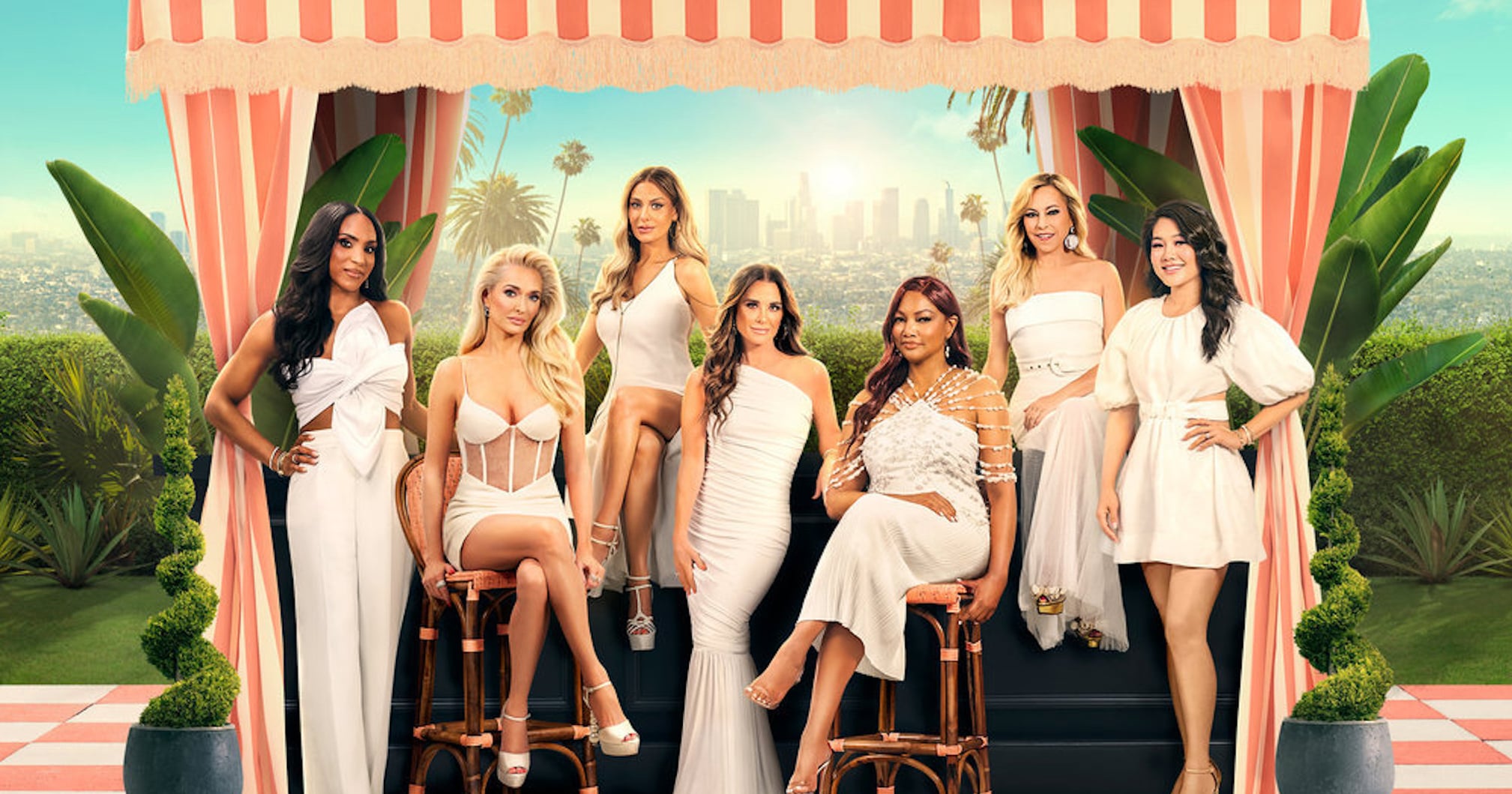 As POPSUGAR editors, we independently select and write about stuff we love and think you'll like too. If you buy a product we have recommended, we may receive affiliate commission, which in turn supports our work.
If there's one thing we wholeheartedly believe, it's that there's nothing wrong with having a deep love for reality TV — especially The Real Housewives franchise. From New York City to Orange County, countless women have provided us with next-level entertainment that you can't help but binge on repeat. From iconic scenes in the early days of "The Real Housewives of New Jersey" (yes, we're obviously referring to when Teresa Giudice flipped the table in Season 1) to newer moments and equally iconic scenes from "The Real Housewives of Salt Lake City" (if you don't call everyone you meet "baby gorgeous," are you really a Bravoholic?) to many more hilarious episodes, relatable taglines, and infamous confrontations ("Who gon' check me, boo?"), it's fair to say that if loving reality TV is wrong, we don't want to be right.
So, in honor of the Housewives, we curated a specialized list of gifts that every fan will love. Regardless of whether they can't get enough of the Beverly Hills drama or they only care about the Potomac ladies, we found something for everyone. From personalized merch to items from a handful of the women's infamous brands, something tells us even Andy Cohen himself would approve of these gifts. Shop the best Real Housewives presents now!