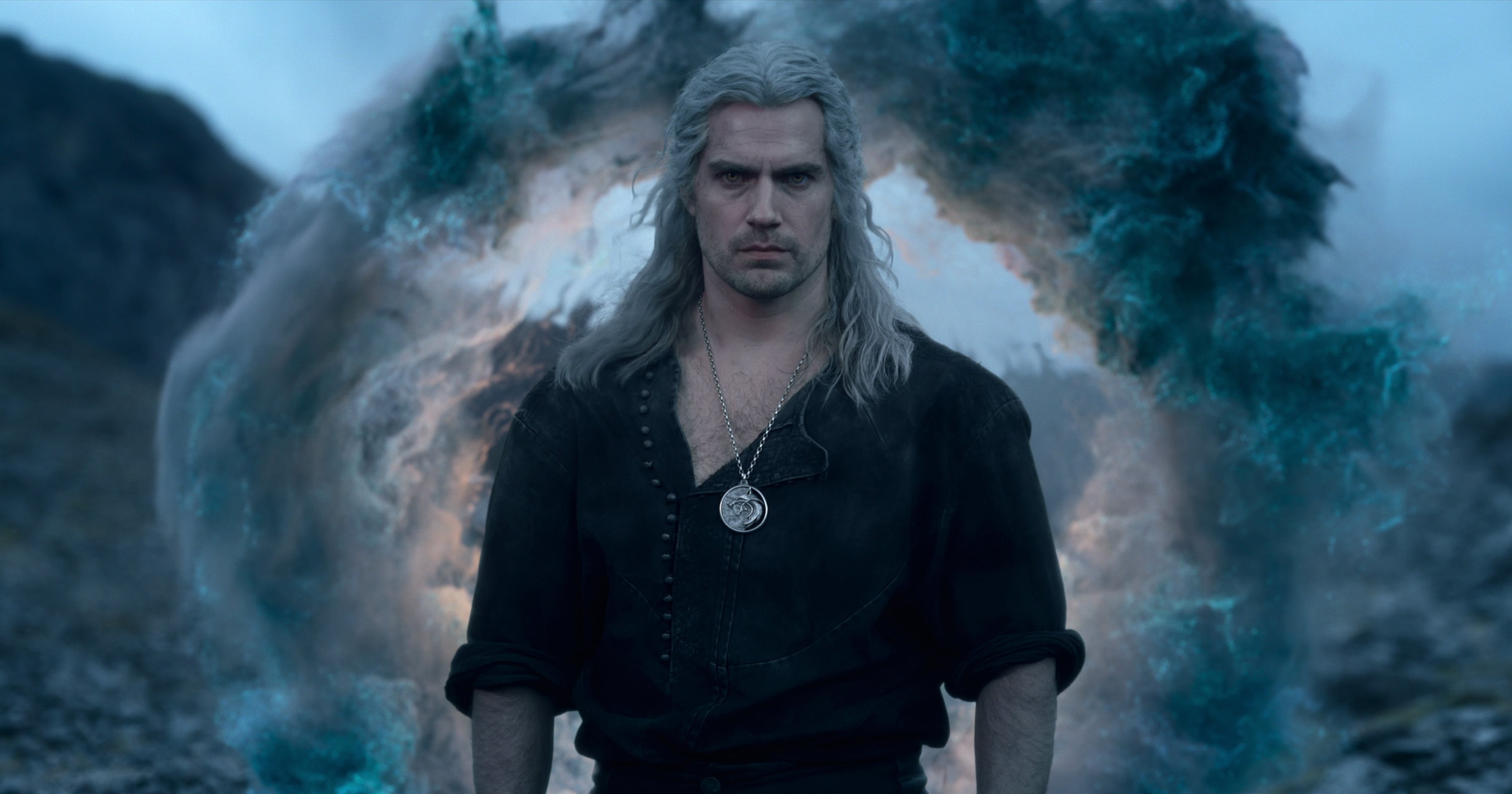 Henry Cavill is hanging up his white wig for the last time. When "The Witcher" returns to Netflix on July 27 for part two of season three, it'll be the last time Cavill plays Geralt of Rivia, aka the titular witcher. Netflix released the trailer for the last batch of episodes on July 24.
Back in October 2022, Cavill made the shocking announcement that he would be leaving "The Witcher" after season three. The actor revealed the news via an Instagram post where he also announced his successor: Liam Hemsworth. (Netflix also confirmed the news via their TUDUM fan site.)
"Some news to share from The Continent…" Cavill's post began. "My journey as Geralt of Rivia has been filled with both monsters and adventures, and alas, I will be laying down my medallion and my swords for Season 4. In my stead, the fantastic Mr Liam Hemsworth will be taking up the mantle of the White Wolf."
Cavill's post also made it clear that he's excited to see what Hemsworth does with the character. "As with the greatest of literary characters, I pass the torch with reverence for the time spent embodying Geralt and enthusiasm to see Liam's take on this most fascinating and nuanced of men," he wrote. "Liam, good sir, this character has such a wonderful depth to him, enjoy diving in and seeing what you can find."
For his part, Hemsworth has already expressed his excitement about stepping into Geralt's muddy boots. "The Hunger Games" actor shared his own post on Instagram praising Cavill and sharing how eager he is to begin filming season four.
"As a Witcher fan I'm over the moon about the opportunity to play Geralt of Rivia," Hemsworth wrote. "Henry Cavill has been an incredible Geralt, and I'm honoured that he's handing me the reins and allowing me to take up the White Wolf's blades for the next chapter of his adventure."
He continued, "Henry, I've been a fan of yours for years and was inspired by what you brought to this beloved character. I may have some big boots to fill, but I'm truly excited to be stepping into The Witcher world."
Why Is Henry Cavill Leaving "The Witcher?"
Cavill's "The Witcher" news came days after it was confirmed that he would be returning to the DC movie universe as Superman after his cameo appearance at the end of October's "Black Adam." Per Variety, in a recent live taping of the "Happy Sad Confused" podcast in New York City, he said of his return, "There is such a bright future ahead for the character. I'm so excited to tell a story with an enormously joyful Superman." However, under the leadership of James Gunn and Peter Safran, the DC universe is being relaunched and rebooted, and Cavill will not play Superman again after all. It's not clear if his decision to leave "The Witcher" is related to his Superman plans, however.
Cavill has also talked about some of his disagreements with the show's creative team on the direction of Geralt. The television show is based on a series of stories by Andrzej Sapkowski, also called "The Witcher." Cavill told Philstar after season two in 2021, "The things that I pushed for, it was not necessarily just more dialogue. It was bringing a more book-accurate Geralt to the screen. Because as I'm sure you know in the books, Geralt is an amateur philosopher. He's an intellectual. He's wise and thoughtful. Yes, he's at times morose, morbid, and snarky. But it's important for me to have the character be three-dimensional."
He continued, "And it's tricky to do, as I was saying earlier, because there's a certain vision and there's a certain set, storyline and plot. And so, it was about me trying to find Geralt's place within that. All of my asks and requests were along the lines of just being faithful to the source material."
Cavill also has a packed slate on other projects. He's set to appears in the movies "Argylle" and "The Ministry of Ungentlemanly Warfare" next year. So if you're a major Cavill fan, you'll be able to see him elsewhere onscreen soon.
"The Witcher" Season 3, Part 2 Trailer