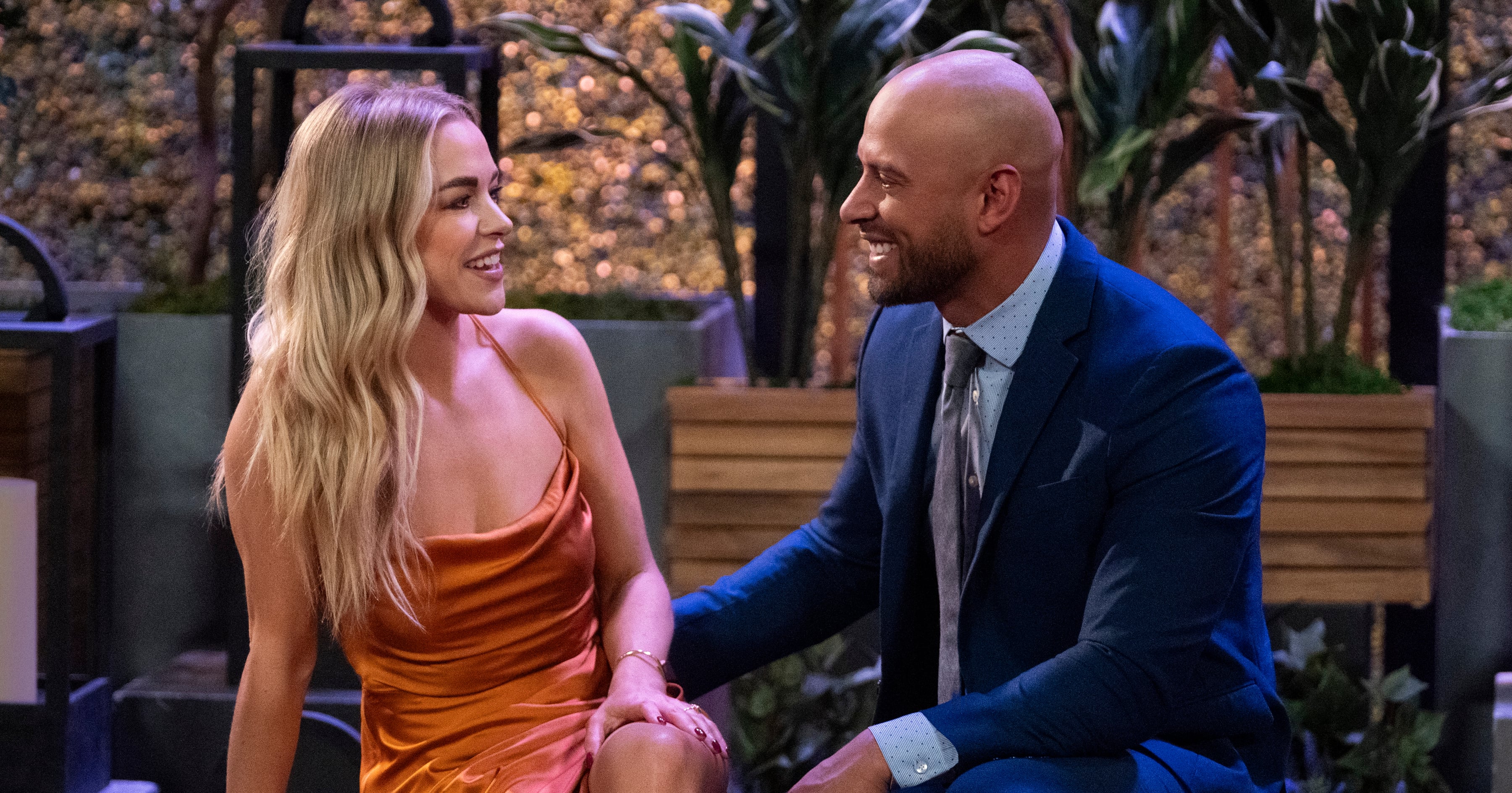 Relationship status: Maybe still together
Izzy and Stacy are another couple who get off to a rocky start since they, too, find themselves in a weird love triangle. Initially, Izzy and Johnie hit it off in the pods, though the former also strikes up a connection with Stacy (and Lydia, briefly). Both romances continue until Izzy breaks things off with Johnie — who also connected with Chris — in episode three to pursue Stacy, whom he pops the question to in the following episode. Things go smoothly on Izzy and Stacy's romantic couples trip and back home in Houston, though they have a spat in episode seven. Then comes more drama.
When the pod squad reunites later in the episode, Johnie and Izzy sit down to clear the air, during which the latter says he heard a lot of "sketchy sh*t" about her. He accuses her of, basically, running game on him and other guys in the pods, specifically Chris, saying, "The things that you were telling me, I wasn't the only guy you were telling."
Prior to their argument, Stacy also states that she has an issue with Johnie, and as we see in next week's preview, the two get into it. What this means for Izzy and Stacy's relationship is unclear for now, but these obstacles make it hard to say they last until their wedding day.