Actor Lucy Hale has been busy promoting her new series, the CW Riverdale spinoff Katy Keene. While doing so, she's answered questions about her past, from Pretty Little Liars and even further back. And now, she's being compared to Selena Gomez. Learn what the two have in common here.
Lucy Hale and Selena Gomez have a lot in common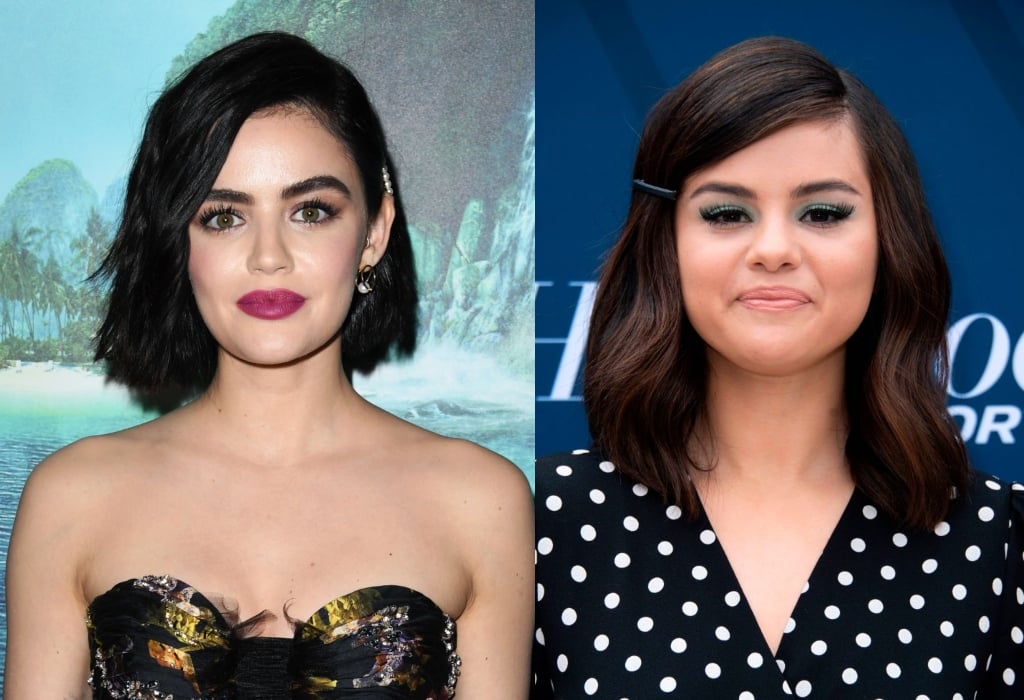 When you think about it, these two celebrities have a lot in common. Both began performing at a very young age. Gomez was cast on Barney & Friends when she was nine or 10 years old. Hale's first gigs came when she moved to Los Angeles at 15, though prior to this, she appeared as a contestant on American Juniors.
Speaking of singing, both have pursued careers in music in addition to acting. And while Gomez is a Disney Channel star through and through, Hale's first TV appearances were on the Mouse's greatest competition for young viewership at the time: Nickelodeon.
Hale has been told she looks like Gomez
While doing the Wired Autocomplete interview, Hale answered the question, 'Is Lucy Hale related to Selena Gomez?' "I am. We're actually twins and we don't like to talk about it a lot in public," she joked. "When I was younger I used to get that I looked like her all the time."
For clarification: Yes, both are brunettes of approximately the same age. No, they're not related. But they do know one another. "I have met Selena because I did [the Disney sitcom] Wizards of Waverly Place when I was like 17 or 18. My long-term boyfriend at the time [actor David Henrie] played her brother on Wizards of Waverly Place. So I would see her all the time," said Hale.
Who was Lucy Hale on 'Wizards of Waverly Place'?
Chances are, you know that Henrie and Hale dated for years. But you may have forgotten that they were also co-stars. Hale appeared in the first season of Wizards of Waverly Place. She portrayed Miranda, a "goth" junior at their high school who is partnered with Henrie's Justin Russo in Biology lab. They end up dating.
Hale was in two episodes, "Pop Me And We Both Go Down" and "First Kiss." These are listed as episodes 10 and 2, respectively, but should have aired as episodes 3 and 4. As was common on sitcoms at the time, Miranda disappeared without warning and was never seen again. You can watch all of the episodes on Disney+.
Are Gomez and Hale friends?
There are a lot of young celebrities around the same age in Hollywood. So while Gomez and Hale may have spent some time together, there's no reason to think they're friends. In fact, it's nearly impossible to find any photos of them rubbing elbows at industry events.
However, they do have one connection. Hale starred in Pretty Little Liars for seven seasons with actor Ashley Benson. During this time, Benson filmed a movie, Spring Breakers, with Gomez. If nothing else, it goes to show that in show business, you're not usually more than one or two degrees of separation from a past co-star — or a doppelganger, in this case.
Written by: CheatSheet